Aramark Expands Authentic Uniform Line With Talon Adjustec Belt Technology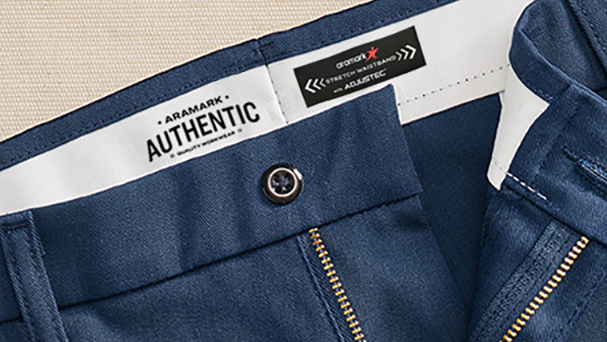 Food, facilities and uniforms leader Aramark has announced an exclusive partnership with Talon, the maker of Adjustec belt technology. Adjustec is part of Aramark's "Authentic" collection of shorts and pants to create greater comfort for wearers.
Aramark said the partnership marks the first time that this wearable technology will be offered outside of a retail setting in the uniform rental industry in a variety of industrial workspaces.
Adjustec lends itself to fewer size changes and greater precision of fit, Aramark noted. The belts are designed to adjust and recover, providing the same fit and comfort from start to finish of the day.
"Talon's patented belt technology will make our rental garments the choice of choice for fit and satisfaction," said Art Wake, president of Aramark Uniform Services.
Aramark's uniform rental and leasing services have more than 400,000 customers nationwide and reach 350 service points and distribution centers across the country. The company's uniforms division is responsible for design, sourcing and manufacturing, customization, cleaning, maintenance and delivery.
For more information on Aramark's uniform offerings, visit aramarkuniform.com/home.