Highest-paid city worker in 2020, city manager Jim Puffalt, report says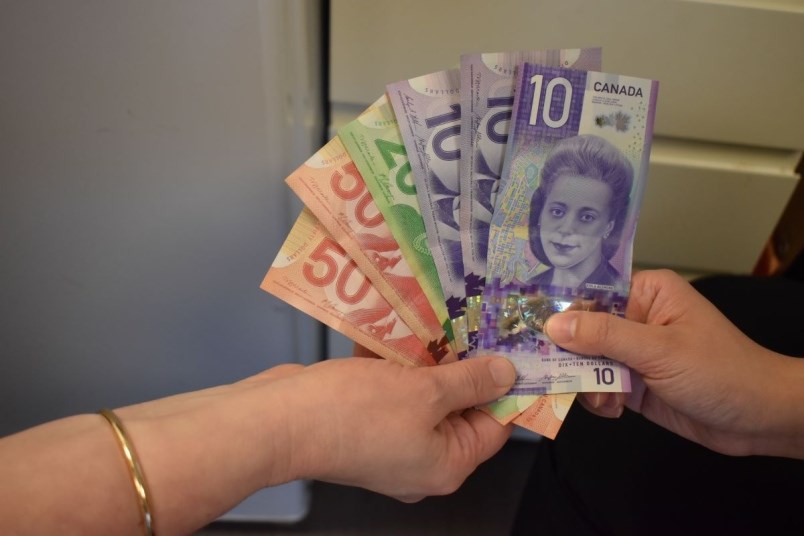 All salaries, expenses and grants over $ 50,000 were contained in the 2020 Public Accounts report that the board received at its recent meeting
City manager Jim Puffalt was the highest-paid city employee last year, according to the 2020 Public Accounts report, making nearly $ 34,000 more than the next employee.
Puffalt earned $ 205,731.26 in regular compensation and $ 6,000 in other compensation for total take home pay of $ 211,731.26. The next highest paid employee was City Comptroller Sandra Campbell, who earned $ 171,793.88 in compensation.
The Public Accounts Report lists all of the compensation, contracts and grants over $ 50,000 that the Town of Moose Jaw has distributed. At the regular meeting on June 28, council voted unanimously to receive and file the report and post it on the city's website.
Highest Paid Staff
After Campbell, other well-paid municipal workers were:
City clerk / lawyer Myron Gulka-Tiechko: $ 146,743.76
CFO Bryan Acker: $ 146,237.88 in regular salary and $ 2,473.31 in other compensation
Director of Human Resources Albert Bromley: $ 142,792.93
Director of Parks and Recreation Derek Blais: $ 138,951.19
Darrin Stephanson, director of public works and public services: $ 136,874.62 in regular salary and $ 869.12 in other salary
Chief Information Officer Wade McKay: $ 125,658.50
Director of Engineering Services Bevan Harlton: $ 125,256.60
Director of Planning and Development Michelle Sanson: $ 123,655.78 in regular salary and $ 3,476.70 in other salary
Municipal Treasurer Brenda Hendrickson: $ 120,719.26 in regular salary and $ 2,052.94 in other salary
Information Services Manager Ryan Nelson: $ 113,991.07
Economic Development Manager Jim Dixon: $ 110,947.13
Assistant City Treasurer William Fraser: $ 104,543.37
GIS Supervisor Bret Rowlinson: $ 100,410.02 in regular salary and $ 217.76 in other salary
Subsidies
In 2020, the City of Moose Jaw provided a grant of $ 56,805.50 to the Moose Jaw and District Seniors Association.
Board remuneration
A total of $ 254,200.44 was paid in compensation to City Council in 2020, while members claimed $ 3,023.13 in expenses.
The public accounts report showed:
Com. Doug Blanc received $ 4,165.37 in regular salary
Com. Heather Eby received $ 27,774.17 in regular salary and claimed $ 30 in expenses
Com. Crystal Froese received $ 27,924.54 in regular salary and claimed $ 1,632.55 in expenses
Com. Jamey Logan received $ 4,796.75 in regular salary
Com. Dawn Luhning received $ 27,789.69 in regular salary
Retirement Council Scott McMann received $ 23,759.17 in regular salary and claimed $ 649.99 in expenses
Com. Kim Robinson received $ 4,165.37 in regular salary
Retired Council Brian Swanson received $ 22,466.95 in regular salary
Retired Council Chris Warren received $ 23,519.26 in regular salary
Mayor Fraser Tolmie received $ 87,939.19 in regular salary and claimed $ 710.59 in expenses
Contractual expenses
The Town of Moose Jaw awarded $ 51,133,857.08 in contracts to businesses and contractors last year. The lowest expense was $ 50,165.75 for the Saskatchewan Health Authority and the highest expense was $ 5,140,534.36 for NIS Contractors Ltd.
The top 10 contract expenses last year were:
NIS Contractors Ltd. : $ 5.1 million
KMS Construction Ltd. : $ 4.54 million
Westridge Construction Ltd. : $ 4.50 million
SaskPower: $ 3.2 million
Cypress Paving Ltd. : $ 3.19 million
Buffalo Pound Water Treatment Plant: $ 3.15 million
City of Regina: $ 1.372 million
Spectra Site Management Services: $ 1.370 million
Superior Truck Equipment Inc. : $ 1.2 million
Pro Tec Electric Ltd. : $ 1.02 million
There were also expenses for First Response Legal of $ 172,793.70 and MLT Aikens LLP of $ 115,493.07, which caught Eby's attention. She wonders if the town hall is spending less on external legal expertise because of the changes made to the legal department.
"I'm going to have to do some research on this. I don't know, "replied Gulka-Tiechko. "These are global payments over the year, so I don't know what they are."
It would be nice to have that information since the board uses this data to make decisions, Eby said.
The next regular council meeting is Monday July 12th.