Port Coquitlam Council Approves Mayor's Retirement Allowance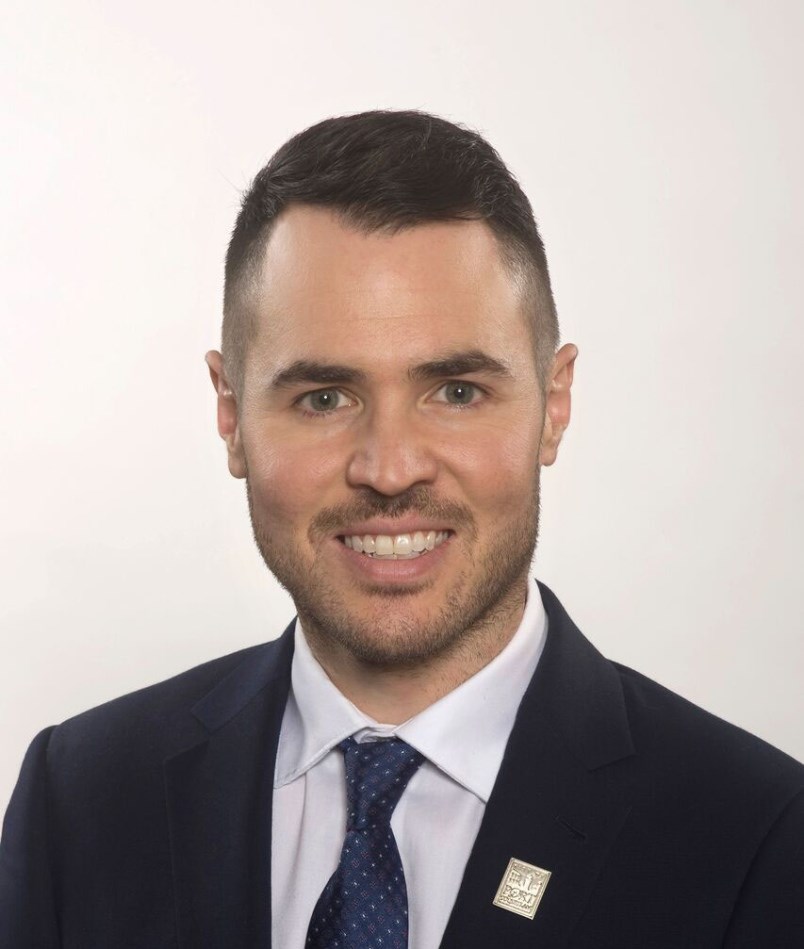 'Hardworking mayor' deserves stipend to help build retirement savings, councilors say as they approve policy changes for politicians' pay
Port Coquitlam Mayor Brad West won't have to wait until he steps down to boost his retirement savings after councilors approved a plan to convert a bridging allowance into regular payments throughout the year 'year.
In 2015, the council approved a transition allowance for the post of mayor equivalent to one month's salary for each year up to a maximum of six months. The compensation was to be paid at the end of the mayor's mandate.
(How much did the Port Coquitlam bureaucrats make last year? Details at the bottom of the article.)
Now, instead of a bridging allowance after leaving his senior official position, West will receive a retiring allowance on each paycheck based on an amount equal to the employer's rate for the municipal pension plan.
The council unanimously approved the policy change on Tuesday evening, although it will cost slightly more than the old plan.
"The time the mayor spends putting his career on hold, I think it's a nice gesture to have someone contribute to an RRSP or retirement savings," said Mr. Coun. Dean Washington. "It's a lot of work," he said of the mayor's job.
10% supplementary pension now instead of waiting
The change means West will receive a top-up of $ 12,906.70 each year to his annual salary of $ 129,067 – up from $ 10,755 on the old plan – with the money divided into individual payments and added to each payday.
West, whose wife, Blaire, recently gave birth to their second son, was not at the reunion.
Other boards make similar payments, according to a staff report, either as a lump sum payment or as payments equal to the employer's rate to the municipal pension plan throughout the year.
(Previously, former mayor Greg Moore received $ 48,376 based on his salary of $ 96,752 when he left council for the private sector in 2018.)
In Burnaby, the city pays the mayor a retiring allowance on every check in lieu of a pension and in New Westminster incumbent politicians receive 10% of their annual pay for each year in office, according to Burnaby Now.
Canadian provincial and federal politicians also receive pensions.
Burnaby and New Westminster offer similar retiring allowances to politicians
In Port Coquitlam, councilors supported the idea of ​​the mayor receiving a 10% retiring allowance on every check.
Com. Glenn Pollock also suggested that the funds already accumulated – $ 26,000 – also be released now, to give West the option of putting the funds into retirement savings.
Noting that West is no longer in his communications position at United Steelworkers (West has taken time off from his post), Pollock said it made sense for West to put money aside for his pension as he will not accumulate that other work.
Meanwhile, councilors who attended the May 8 meeting (councilor Laura Dupont was also absent) approved the city's Financial Information Statement (SOFI), which shows the city paid $ 2 million. fewer wages in 2020, due to the impact of COVID -19 on jobs.
"The impact of COVID-19 was the main contributing factor affecting employee compensation in 2020 compared to the previous year. There has been an overall reduction in base, benefits and expenses due to staff reductions and temporary site closures, "according to a staff report.
DROP IN WAGES IN PORT COQUITLAM DUE TO COVID-19
In total, $ 19.7 million was paid in salaries to municipal employees earning more than $ 75,000 per year and $ 11 million to those earning less than that amount, for a payroll of $ 32.7 million. .
The SOFI statement also includes information on salaries, including those of city staff, the mayor and councilors as well as what the city pays contractors. (In 2018, Tri-City councils, including PoCo, increased salaries to compensate for the loss of the tax-free portion of their salaries.)
The highest paid bureaucrats (including base, benefits, and other pay and expenses) were:
1. Kristen Dixon, Administrative Director: $ 246,429
2. Karen Grommada, Chief Administrative Officer / Interim CFO: $ 195,163
3. Robert Kipps, fire chief: $ 194,356
4. Forrest Smith, Director of Engineering and Operations: $ 174,449
5. Randy Minaker, Deputy Head of Public Protection and Education Services: $ 167,712
6. Lori Bowie, Recreation Director: $ 167,119
7. Stephen Traviss, Director of Human Resources: $ 164,080
8. Jeffrey Sweet, Deputy Chief of Fire Operations and Training: $ 162,577
9. Lisa Grant, Director of Development Services: $ 162,235
10. John Macdonald, Assistant Fire Chief, Facilities and Training: $ 161,533
Recently, Rob Bremner replaced Dixon as Administrative Director.