Priyadarshan on the OTT exit of Marakkar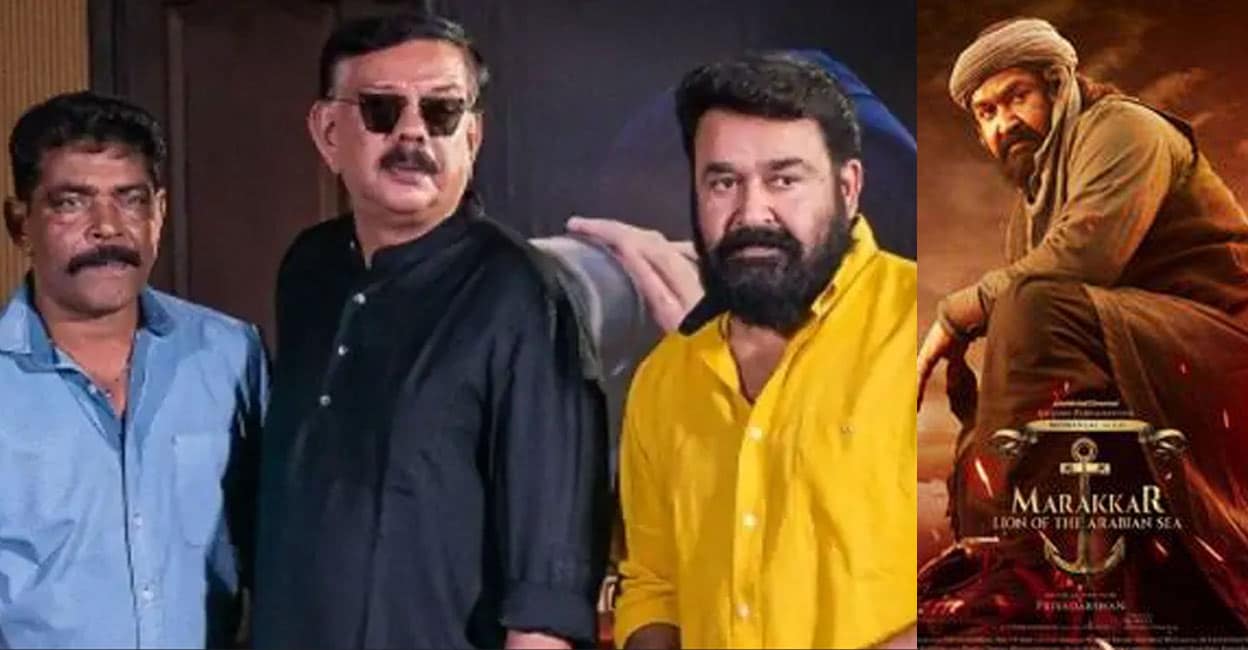 Mohanlal featured Marakkar: Arabikadalinte Simham became a topic of conversation after producer Antony Perumbavoor announced that the highly anticipated film would have an OTT release. Meanwhile, filmmaker Priyadarshan, who finally made his magnum opus after waiting nearly two and a half decades, opens up to Manorama about the controversy.
Priyadarshan said he had agreed to Marakkar to have an OTT version because he didn't want to push Antony back into his old life. He claimed that Marakkar was too big a movie for the Malayalam film industry. "This film is a dream that Mohanlal and I have been nurturing for 25 years. When we saw him the last time, at the dubbing studio, we promised to watch the film, sitting next to each other, in a cinema in Thiruvananthapuram, "says the seasoned filmmaker.
Do you support Antony's decision to release the film via OTT?
Antony is someone who came here from nothing. He worked really hard to win it all. He had put his life in danger when he agreed to finance Marakkar. He did, trusting me and Mohanlal. We both did not receive a single penny in compensation for this film. We have agreed to have our share when the film is profitable. Antony has paid huge sums of money in the form of monthly interest over the past two years. If either of us had been adamant about the film's theatrical release, it would have put Antony in big financial trouble. However, we wouldn't. Me and Mohanlal do not wish to celebrate any success after letting Antony suffer the losses. No one is more painful than me, Mohanlal and Antony for not being able to watch this film on the big screen.
The owners of the theater say that Antoine did not cooperate.
Marakkar could have had a theatrical release if the theater owners had come together and tried a little more. All I have to say to the head of the cinema organization who said that Malayalam cinema survived even after the death of Jayan and Prem Nazir, so it would continue to exist when Mohanlal and Mammootty are no more, c is that he should show humility. Malayalam cinema would not forget these words. You haven't gone through half of what light boys or spot boys went through during the time of Covid 19. The fact that Antony went through a lot of hardships in life is what hurts me the most. We hold Antony closer because he had staked his life so that we could make our dreams come true. I wonder who wants to celebrate his ruin.
Doesn't this film guarantee a theatrical experience?
Yes. This film was shot to fit the 700mm screen. We feel discouraged that it is now reduced to the size of a mobile screen. Sabu Cyril, who usually charges a high salary, completed this project for only Rs 25 lakh. For them, the film was more important than the money. If we decided not to release it in theaters, it's because there is no other way. No one wants to be happy after destroying the producer.
Was Kaalapani also a defeat?
Yes it was. Kaalapani had suffered significant losses against Mohanlal and Goodnight Mohan. We had hoped that the film would make a profit. Mohanlal and Goodnight Mohanlal had suffered these losses only for the sake of Malayalam cinema. This industry has not been able to create another Kaalapani in the past 25 years. Marakkar was the next big movie. We had to wait 25 years to make Marakkar because no producer had the strength and courage to bear the loss.
Haven't you started production of Marakkar, with the intention of releasing it in theaters?
Definitely yes. Many businesses are on the verge of bankruptcy. Marakkar could have been released in many countries. We could have survived thanks to the benefits we derive from it. The world is still closed in many places. Antony has suffered huge losses over the past two years. It's not just Antoine's decision; it's everyone's decision.
You seem a little agitated by the response from movie theater owners.
What kind of culture allows a person to say that cinema and theaters would exist no matter who dies. How could they say something like that about Mammootty and Mohanlal. They said theaters would continue to exist even if the actors were gone. I have no hatred towards anyone. But, they must be respectful. I cannot accept their arrogant words. The movie industry is a chain that connects everyone, from the producer to the man selling tea in the theater canteen. In order to avoid disruption, those who are willing to spend the money should be here. It is from them that it all begins.
Everyone must realize that cinema is not their individual kingdom, but a world of cooperation. We have to make sure that no one falls into debt or destruction. I have no resentment or hostility towards anyone. But, the callous words that come out of their mouths do not suit our culture. I or Mohanlal may not be affected by this ordeal. However, it could affect ordinary workers like light boys. Not only the producer, actor or theater owners, but also ordinary workers are part of the film industry. I also own two theaters; so I clearly know the struggles of theater owners.