UP transfers money to parents' accounts for uniforms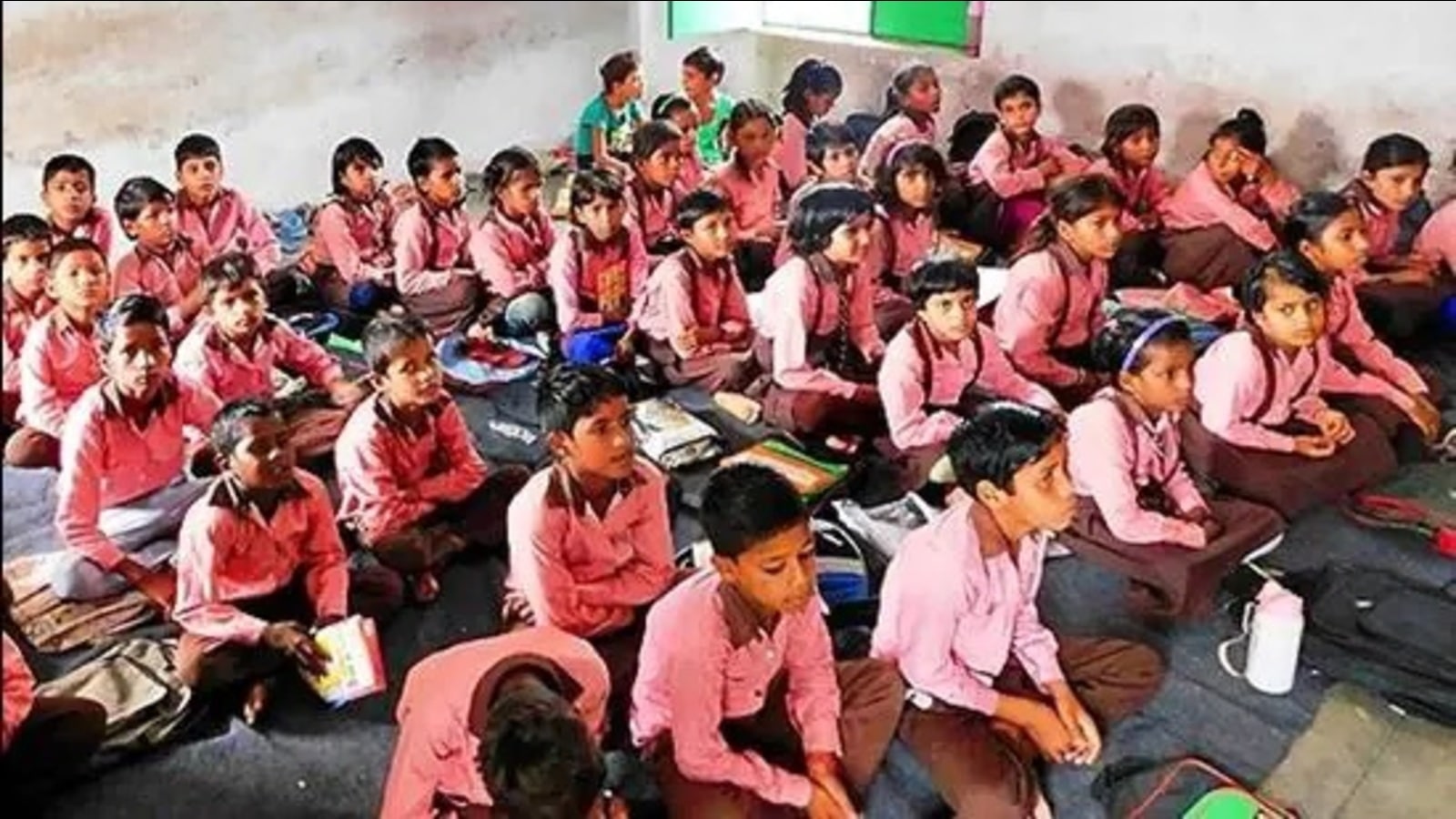 Lucknow The state government kicked off the transfer process on Saturday ??1,100 each to the state student's parents' bank accounts of 1.80 crore, for the purchase of school uniforms, sweaters, bags, shoes and socks.
Those in the know said the move was aimed at putting an end to complaints about shoddy uniforms and shoes being made available to students. In the past, several students have also complained about having oversized or undersized uniforms and shoes, as orders are placed in bulk with the lowest bidders.
Chief Minister Yogi Adityanath said on Saturday that the state government had credited ??1100 to the bank accounts of parents of 1.20 crore of government primary and higher school students for the purchase of two sets of school uniforms, shoes, socks and a sweater.
"There are 1.80 crore of students in government primary and upper primary schools at 1.5 lakh. The money was credited to the parents' accounts for 1.2 crore. It will soon be credited to the accounts of the remaining 60 lakhs of the parents. The money is intended to buy two sets of uniforms, a schoolbag, shoes, a sweater and socks for the students. The money was transferred through the government's DBT (Direct Benefit Transfer) program, "he said.
Previously, the government would buy these items from various vendors and distribute them to students. "This has led to problems with the size and quality of the uniforms and sometimes even delays in the distribution of these items. The DBT program will allow parents to purchase the items of the desired quality and size, "Basic Education Minister Satish Chandra Dwivedi said in a video message.
Dwivedi said the state government is in the process of collecting parental banking data for the post-Covid-19 program, which has made it more difficult for these items to be distributed in a timely manner.
Targeting previous state governments, the CM said, "The performance of basic schools in Uttar Pradesh is very high by national grading standards, but some people don't like it. Before 2017 the buildings were in a dilapidated state and if there were any buildings they were without teachers.
"In addition, if there were teachers, there was a lack of students. The students did not have uniforms and the children went to school barefoot. The whole department was just dealing with transfers and assignments. Now when the process is transparent and the condition of public schools has improved to a large extent thanks to "Operation Kayakalp", they don't like it. The opposition cannot digest the fact that the children of the poor go to school and receive a quality education, "he added.
Yogi said that more than 1.3 lakh of government schools have been renovated as part of Operation Kayakalp and the process of improving infrastructure in the remaining schools will be completed shortly.